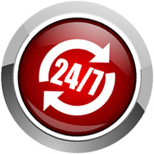 Ontime Plumber
No matter what you need from your Lynwood plumber, we cover the spectrum:
· Leak detection and prevention
· Backflow issues
· Blockage location and flow restoration
· Water efficiency
· Recycled and waste water
· Hot water systems and solar
· Rain water
· Pipe laying
· General plumbing

Whatever you can think of, it's in our repertoire. We have been the go-to Lynwood plumber for years, and we are your local experts.
As part of our water-tight guarantee, our gold standard work is accompanied by our professional outlook. We are familiar with some of the pitfalls of the industry, and we have decided to take a novel path. Our business is based on customer recommendations, and as such we endeavour to leave a lasting impression. As part of the service we provide, you should expect professionalism, efficiency and flexibility from your Lynwood plumber.
Are you thinking about renovating or building? Speak to us about your options. We have designed and installed the most comprehensive and cost-effective systems in the area: now is the time to join the list of customers who are capitalising on savings from our installations. You'll be surprised at the options available – a unique solution for your requirements in a phone call away.
Decide what you need from your Lynwood plumber. If it's something more than a 'hit-and-miss' tradie, ask around. Still unsure? Get on the phone and have a chat. We'll tell you exactly what we can do, and we'll give you an obligation free quote.
Plumbing is what we do, and do best. Our reputation is important to us so we rely on recommendations from customers like you. This is why you can be guaranteed the peace of mind that you have called the most reliable tradies in town: It's as simple as that.
Pick up the phone and call 0417 220 326, or email us an enquiry using the form above.