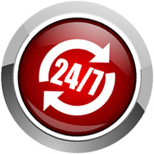 Ontime Plumber
For all general household, industrial and commercial plumbing we can help.
Household requirements: whether you have a leaking toilet or drain that is clogged up, we are the plumbers who can be at your Matraville residence or workplace at any time. He offers this 24 hour seven day a week service because he understand that some things just can't wait. A toilet that won't flush has to be dealt with immediately. James can use his CCTV Camera to see why and from there set about removing the blockage. If the actual pipe is cracked or broken he has all the gear to reline the damaged section.
Commercial: we can take on any projects like installing kitchens, repairing pumps, maintaining storm water and a whole lot more. We will meet with you first and tailor a maintenance plan to suit your needs and budget.
Industrial:
We do the lot when it comes to any industry including installations and project management, emergency service repairs and maintenance, plumbing design, backflow prevention, gas fitting, clearing drains, green solutions and water harvesting.
What else do you want and need from your plumber servicing Matraville?
How about arriving on time? We strive to always keep our appointments and although it can be a challenge at times in the ever increasing traffic we will keep you in touch so you aren't waiting around for longer than you need to.
Your plumber in Matraville should also keep on top of industry changes so the workmanship always adheres to the Australian Standard and is the best job possible. We make sure our qualifications are up-to-date and we maintain the safest work practices at all times.
We are ready to take your call.
Phone us on 0417 220 326 or fill out the above form to send an email.