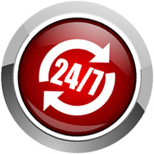 Ontime Plumber
We know how to get the job done well and for a fair price. We are the plumbers in Miranda who will do the work efficiently and not charge you for time wasted.
And there's nothing we can't do. From hot water system repairs and maintenance to gas and LPG piping installation, we do the lot.
When looking for a plumber in Miranda, keep in mind a few questions. Will they turn up when they say they will? Will they be respectful and courteous? Will they clean up the worksite when the job is done? Will they be easy to deal with? If you go with the us, the answer to all these questions is "yes".
In a plumbing emergency you now know who to phone. We are on call 24 hours a day seven days a week to ensure you always have access to a professional tradesman who can get you out of trouble.
We have a high pressure water jetter, pipe locators and a CCTV so can unblock pipes and sewers as fast as possible to get your home back in proper working order regardless of the time or day.
We also have an apprentice because we believe in helping to correctly train the next generation of plumbers to become qualified professionals.
So no matter what you need done at home or in the workplace, we can help.
Any questions about our services?
Want to talk to the plumber Miranda can totally trust and rely on?
Give us a call on 0417 220 326 or you can fill in the above form and we'll get back to you shortly.