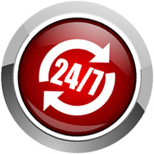 Ontime Plumber
If it's a professional team of plumbers you need for your Nedlands home or workplace then we can help.
All are fully licensed and insured which means you can relax knowing the work will be done as well as possible. And because we are efficient we can keep our price structure competitive. This is important in today's tight economy. You need a plumber in Nedlands but you don't want to pay exorbitant prices right? This is where we come in. We do the job to the highest standard and charge a fair price - what else could you want?
How about a plumber who turns up to your Nedlands property on time? We aim to. We are able to keep appointment times and if we are unexpectedly delayed we will let you know to prevent you waiting around for us unnecessarily.

And we do the entire range of plumbing work.
Around your home we can fix annoying leaks and toilets that don't work. We can repair or install a hot water unit. We have great ideas for bathroom, laundry and kitchen renovations that take in the latest water and electricity saving measures. There is no job too small or big for us.
If you need a quality plumber for your Nedlands business then you can rely on us to work in with your employees and to get the job done as fast as possible. We have excellent ideas to ensure the premises run as smoothly as possible without any plumbing hiccups.
And if you are building a new office or factory ask us for our ideas. We have practical solutions and can advise you accordingly - keeping in mind your price limit.
So give us a call on 0417 220 326 or complete and submit the email form and we'll get back in touch shortly.