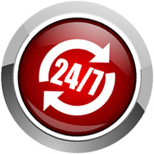 Ontime Plumber
It's not easy finding a reliable plumber in Newstead.
Most plumbers, don't turn up on time - some don't turn up at all!
Others are just in for a quick buck, so they do quick fixes with shoddy workmanship - leaving customers in the lurch.
The team at Ontime Plumber service the Newstead area and take pride in the work and their customer service.
We turn up on time - or if we are delayed, we call you to keep you informed.
We know that you don't want to hang around all day waiting for a plumber to turn up.
We look at a plumbing problem from every angle to work out the most cost-efficient and time-efficient way to deal with it. No other plumber in or around Newstead take this professional approach.
Have you noticed your water bill has gone up? This could be a sign of a leaking tap, toilet or tank. The sooner you get leaks fixed, the better. We can get leaks sorted for you quickly and efficiently, so you can start saving (or spending) that money elsewhere.
Undergoing kitchen, bathroom or laundry renovations? This is what the team at Ontime Plumber does best. We enjoy starting a job from the ground up and have some fantastic suggestions on where you can save money. This Newstead plumber will help you get the best prices on quality fittings and fixtures and also has plenty of space-saving suggestions when it comes to baths, shower and vanities.
So for the right plumber in Newstead, the choice is clear. Choose the plumber that takes pride in his work. Choose the plumber that will get the job done fast and cost-effectively.
All it takes is a phone call - 0417 220 326.
Or click on the form to send us an email.