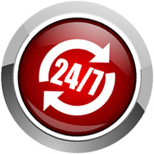 Ontime Plumber
Our team of plumbers has decades of combined industry experience, making us the most versatile and capable choice of plumber for Padstow.
We have been in business for many years now and we have assembled a team that is proud to offer you quality plumbing services in Padstow and the surrounding suburbs.
We know the local area very well and especially the needs of our clientele. And local knowledge is such an asset. Not to mention our professionalism and commitment to doing the best job. We have the capability to take on all plumbing jobs - from a simple leaking tap to new homes and commercial work.
Padstow has quite a mix of new and old homes and commercial and retail buildings. Because of our experience in the area, there is nothing we haven't seen - or been able to fix quickly and at a sensible price.
Rather than list all the tasks we are equipped to do, be assured that if it falls under the banner of plumbing, we can take care of it! We are the ones to call when you require a plumber in Padstow and beyond and we have a long list of satisfied customers to attest to this.
So choose us to do your general plumbing, blocked drains, renovations, hot water, leaks etc.
Contributing to our cost effectiveness is the battery of specialised equipment that we have acquired over the years of plumbing. We are the plumber in Padstow that brings with us a CCTV unit and an Electric Eel system so we don't waste time on blocked drains.
So when it comes to professionalism, reliability, the right team, the right equipment, and the ability to fix any plumbing problem quickly and cost effectively, you have come to the right place.
Call us today on 0417 220 326 or email us by filling out the form above.