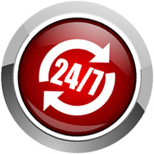 Ontime Plumber
Delivering services to the extended area, our team are fully qualified and insured. Hand picked for their unique set of skills, collectively we are the Redbank Plains plumber that covers all the bases.
We do all general and emergency work, help with design, carry out inspections for home buyers and code compliance, and install and maintain appliances and systems.
It's all in a day's work for our tradies. As the plumber for Redbank Plains that is the most trusted around, we answer callouts for all things plumbing. Our flexible scheduling and rock bottom pricing means you don't have to be inconvenienced when you have work that needs to be done quickly. We'll work around your schedule, show up on time, and complete the work efficiently. It's part of our commitment to our customers and we'd like to extend this service to you.
Operating locally, we would like to broaden our customer base to offer the same peace of mind our existing customers have come to enjoy to you. As the plumber for Redbank Plains and beyond, contact us on the details below and have a chat about our services. We offer obligation free quotes and a range of advice to suit your individual requirements.
We are the Redbank Plains plumber that is the best equipped with the latest tools. Ahead of the wave, our team members have an advanced knowledge allowing them to deal with any contingency that comes their way. This is good news for you – our tradies are prepared and efficient meaning you don't have to pay higher prices for someone else's wasted time.
To speak to a helpful Redbank Plains plumber today, call 0417 220 326.
If you'd like to send us an enquiry using the online form above, we'll get back to you.