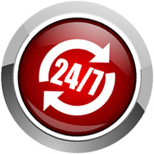 Ontime Plumber
We have been plumbers in the Revesby area for 35 years - all the while honing our trade so that we can deliver the best customer service possible.
It's this service and quality of work that ensures we get repeat business from our valued customers. And is the reason we have been in business all this time.
So if you have a blockage in your drains we can be there fast to check things out and provide a practical solution to the problem. We have seen plenty of blockages before so know the best way to first of all diagnose the problem and then the right way to clear it so that it is done as efficiently as possible which means less cost to you.
Of course if you have a burst pipe you will need us to be there fast before too much damage is caused. We have the equipment necessary to find the offending pipe and will then come up with the most cost effective solution because we understand that you don't want to waste your hard earned money unnecessarily.
We are the plumber in Revesby who also specialises in gas installations. And if you have a gas leak, we can locate the leakage and repair the line to get your home or office back functioning as it should be as quickly as possible.
What about hot water? We can advise you on the system that would best suit you and your family's needs. There are so many systems to choose from that it can be quite daunting. We help you through the process because it's what we do day in and day out.
If your existing system can be repaired, we are the plumber in Revesby who will do the repair before recommending a replacement system.
And if you need to change those old pipes, we can do that too. Along with tap and toilet repairs.
So put your trust in the plumber in Revesby who will do the right thing by you every time. Call us us on 0417 220 326.
Or you can send us an email by completing the contact form above.