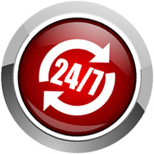 Ontime Plumber
That's because we are the plumber servicing Rockdale who wants to stand above the rest on the services we provide.
So not only do we carry out every job as professionally as possible, but we also try and keep prices as competitive as we can so that you will want to come back to us the next time you need a plumber for your Rockdale residence or business.
When you need a plumber in Rockdale there's nothing we can't do. From clearing that blockage in your pipe to repairing the hot water system, to general maintenance and commercial and industrial work - we do it all to the highest standard possible because we value quality workmanship and customer service.
Providing a sensible solution to any plumbing problem is also what we do well because of our training and experience. This ensures we choose the right way to go about the job and can be out of your hair and have your property functioning normally again as quickly as possible.
Our 24/7 service also ensures you'll never be left stranded in a plumbing emergency. We'll arrive as quickly as possible and sort things out fast so that you can get back to your busy life.
We want you to understand that we really care about every job we take on. We want it to be the best and always strive for excellence. And we are easy to deal with because we know communication is the key when it comes to delivering an excellent service. We listen before we act so that we get it right first up!
Give us a call today and feel confident you'll be getting the professional and affordable plumber for Rockdale and the nearby area.
Contact us on 0417 220 326.