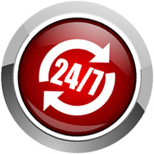 Ontime Plumber
We know that when looking for a reputable plumber in Rooty Hill word of mouth is critical. But you don't usually have the time to ask around - especially in a plumbing emergency.
As our regular customers can attest to, we are the plumber Rooty Hill can trust for quality work and upfront and honest prices.
We take pride in the excellent reputation we have built over many years in business and approach every job with the understanding that it needs to be done in the most practical and efficient way. This ensures a quality job for a fair price!
There's no plumbing job too big or small for us - from helping with your odour and mould issues to gas services to in house excavation - you can trust us to be your professional plumber in the Rooty Hill district.
When it comes to commercial plumbing we do it all including backflow prevention and testing, safe work assessments, correct manual handling procedures, urinal treatments, gutter/pitt clearing, grease traps, blockages, thermostatic mixing valves and more.
We also pride ourselves on our commitment to service - that includes arriving at the pre-arranged time and not leaving you waiting around unnecessarily. We don't want to waste your time or ours and if we are going to be held up for some unforeseen reason we will let you know as soon as we can. That's just good manners.
As for cleanliness, we will clean up before we leave so that you don't have to. Again - good manners.
Talk to the plumber Rooty Hill has been depending on for over a decade on 0417 220 326 or submit the form on this page and we'll get back to you as soon as we can.