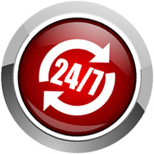 Ontime Plumber
The only plumber servicing Rowville and the wider region who comes so highly recommended by customers and industry alike – your tap and toilet specialists is just a phone call away.
We are your local experts. We are the plumber for Rowville with the experience and craftsmanship to handle everything that is thrown his way. Such is our dedication to the craft, we specialise in the jobs the other guys try to avoid.
Contact us today and have a chat with us about our services. When it comes to taps, no task is out of reach:
· Leaky taps
· Washer replacement
· New tap installations
· Mixer tap maintenance and repair
· Water saving taps and shower heads
· Tap seat installation, repair and maintenance
The plumber for Rowville who specialises in toilets, our capabilities extend to encompass:
· Leaking toilets
· Blocked toilets
· Single and dual flush mechanisms
· Replacement, maintenance and customisation
· Cistern inlet valves
· Toilet seat repair and replacement.
It is imperative that you find a local tradesman you can trust. With nearly three decades under his belt, we have carved out a reputation based on reliability, professionalism, efficiency and transparent costing. Our customers are all too keen to pass on their recommendations. What's more, as the local plumber for Rowville and beyond, there is no second guessing.
Having the local knowledge and connections means more efficient work. This enables Matt to extend his repertoire from small domestic tasks all the way into large scale jobs. This feature is often overlooked when choosing a tradie. The local plumber for Rowville has the local connections, meaning contingencies are dealt with quickly.
Pick up the phone and call your local tradie on 0417 220 326.
You can also send an email enquiry by completing the form in the blue panel above.