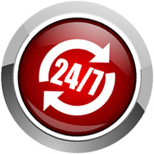 Ontime Plumber
Not only that but we can help with all general maintenance plumbing whether it's an industrial, residential or commercial job we are undertaking.
We have been in business for two two decades, s we have seen it all when it comes to the industry and we've made sure we has kept up with all the changes over the years.
We have built a team of professional tradesmen who work to the company standard which includes a service and workmanship you couldn't fault. This is what experience in business has taught us - that if you don't let the customer down, they'll reward you with repeat business which is why we have been operating successfully for so long.
When it comes to new homes and renovations we have great ideas to help you create the bathroom, laundry or kitchen of your dreams. Not only that but we are the plumber for Silverwater who will suggest the best water and energy saving appliances as we know what a difference this can make down the track when the bills keep rolling in.

Blocked pipes or drains? Don't worry, we are the plumber for Silverwater who has a high pressure Jetter truck that we will bring to your home or workplace fully equipped and ready to tackle any blockage.
If you want the plumber Silverwater has been relying on for a quarter of a century call us on 0417 220 326 or you can send an email by completing the form on this page and we will respond as quickly as we can.