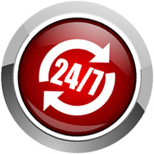 Ontime Plumber
In a plumbing emergency, like when your hot water system blows up and you need a shower now or when you have a pipe that's blocked and needs clearing before it floods the bathroom, it's great to know we are here to help at any time of the day or night.
We have a small team of fully licensed tradesmen who can arrive at your home or workplace fast to get your hot water running again and your pipe flowing smoothly again. We have all the latest gear like a CCTV and Electric Eel and take a no nonsense approach to every job we do so we can complete it efficiently and keep our costs competitive.
The plumber for South Melbourne you choose should also care about their customers. We run our business on this ethos which is why we have been operating successfully for 15 years.
We expect only the best from our fully licensed tradesmen and we have a long list of regulars who can testify to our absolute professionalism and dedication to high standards and long term solutions.
If you are embarking on a bathroom or kitchen renovation or building a new home, talk to us first. We are the plumber servicing South Melbourne who can save you money over the long term because of our knowledge of the latest water and energy saving fit outs. Plus we have experience with domestic and commercial fit outs, which goes a long way because we have done it before and know how to do it the best way possible.
What else do you expect from a professional plumber in South Melbourne? What about arriving at the scheduled time? We do as we don't want to waste your time or ours and we want you to know your job is important to us. What about cleaning up after the work is complete? We do so that you aren't faced with it once we have gone.
To contact the plumber for South Melbourne who cares about quality workmanship at an affordable price call us on 0417 220 326.
To send us an email enquiry fill in the form above.