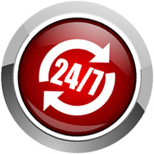 Ontime Plumber
Get the peace of mind you deserve, call us and have a chat about our unique services.
Dedicated to saving our customers money, our team is fully equipped and mobile. Ready at the drop of a hat to get out to your home or business to take care of any task required of your Spring Hill plumber. From dripping taps and leaky faucets, right through to full scale installations – we have it covered.
Our team covers all the bases. Drawing from years of experience, there isn't a situation we haven't encountered before. Our services are the most comprehensive you can find making us the best choice when you need a plumber for Spring Hill. Don't hesitate to pick up the phone. No job is too small. You'll be surprised at how affordable our work really is?
Our new customers continually ask why our work is the most competitively priced in town. The answer is simple. Experience and preparation mean no wasted time and no unexpected contingencies. Basically, the job is done right the first time without wasted time. Our efficiency means less wasted man-hours which equals savings! Don't fall for the "you get what you pay for" adage, we prove it wrong.
As your best Spring Hill plumber, we do all general plumbing and maintenance. As experts in the industry, we design and install systems for residential and commercial projects. Every new project is undertaken with water efficiency in mind ensuring your system will stand the test of time.
Here is a sample of what we do as your Spring Hill plumber:
· Installation and repairs of appliances
· Drains, taps, toilets and roofing
· Hot water systems, solar hot water and rain water
· Toilets, baths, showers and water efficiency
· Leak detection and flow restoration
· Advice and an obligation free quote
Call us on 0417 220 326 today or send us an enquiry by filling out the form above.