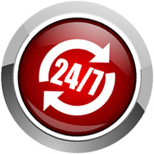 Ontime Plumber
With 10 years experience as a fully licensed plumber in the Stanhope Gardens area, we know our stuff.
We do all general plumbing work and can be at your home or office at any time of day to help you in an emergency. Sometimes you just need help fast and we can be there quickly to sort things out.

New homes and renovations are also our specialty and we have some great ideas you may not have thought of which will make the end result that much better. That's because we are doing this work all the time and we see what works best. We are the plumber for Stanhope Gardens who also knows how important it is to incorporate energy and water saving appliances and can recommend a variety of these products to you before the job starts. We also work in well with the other trades which is vital for a project to be finished on time.
We also have the expertise that's critical when dealing with Natural Gas and LPG. We can do gas repairs and maintenance along with new installations and leak detection. When undertaking this type of work it is critical you choose the business with the runs on the board so you know the work will be carried out as safely as possible and will adhere to all industry requirements.
When you call a plumber for your Stanhope Gardens home or business you need to know they have your best interests at heart. We strive for top quality workmanship and customer service at a fair price regardless of job size. Our business relies on good word of mouth and we want to keep ensuring that we'll be recommended to your family and friends!
To contact the plumber Stanhope Gardens can trust call us on 0417 220 326.
Or send us an email. Just fill out the form on this page and hit 'submit' and we'll reply shortly.