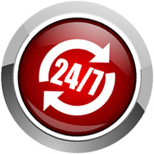 Ontime Plumber
When looking for a reliable plumber in The Ponds area it's comforting to know that we are there for you.
Our team do all general plumbing and provide a 24 hour seven day a week emergency service so that if you need a plumber in The Ponds region urgently, they can be there fast to help.
We specialise in new homes and renovations and work in well with the other trades so that your job will run as smoothly as it can. In other words we think about our customers first and about ensuring their absolute satisfaction with the job we do. Why? Because we want to uphold our excellent reputation and to keep you and your family and friends as our regular clients. We are extremely proud of the new bathrooms, kitchens and laundries we have installed because we know they not only function well but they also look great.
As the plumber for The Ponds accredited for gas repair and installations, we have all the safety certificates and the experience working with gas that's needed to do the work as safely as possible.
And we clean up after ourselves so that you don't have to! There's nothing worse than a messy tradesman and we will treat your home or business like our own.
Of course price is also a consideration when calling in help. You can feel sure that we charge honestly because that's what ethical businesses do. We run our business from the customer's point of view because we know the benefits will filter down to us.
For the plumber servicing The Ponds who offers a professional service every time call us on 0417 220 326 or send us an email. Fill in and submit the form above and we'll reply as soon as we can.