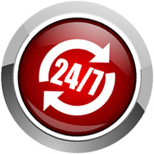 Ontime Plumber
So much so that we offer a comprehensive water auditing service.
You would probably be surprised by how much water can be wasted at your home or workplace without you even noticing. However every drop wasted is money down the drain so to speak. That is why we can come around and check your place out.
We'll look at a range of things including fixtures and management practices to determine if water use can be used more efficiently. We check for leaks and can offer advice on measures you could implement to reduce your water usage and as a consequence, water bills.
We are the plumber who services Tingalpa and surrounding area who brings over 10 years experience to each job we do. And that really matters when you want someone who knows what they are doing. We won't waste time trying to figure things out because we'll know what to do straight away. And that means we can keep prices competitive because we are as efficient as they come.
If you need help with a renovation call us and trust you'll be getting the plumber for Tingalpa with the ideas and installation expertise. We can help you decide what design would work best for you and what fixtures would not only look great but would reduce your water and energy consumption.
And if you need drains unblocked, hot water help or gas advice, we are the plumber Tingalpa homes and businesses rely on to get the job done efficiently and effectively.
We also provide a 100% guarantee on all our work.
Give us a call on 0417 220 326 and know you'll be getting the quality plumber servicing Tingalpa.
To send an email submit the above form. We'll be in touch as soon as possible.