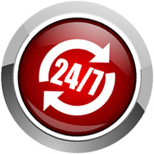 Ontime Plumber
We have been servicing Ultimo for many years now.
This enormous depth of experience means we can quickly work out the right way to go about any plumbing task and then proceed to do it correctly and professionally. We won't waste time and then slug you for it - and that's how we have always operated.
When you need a plumber in Ultimo it's comforting to know that we also have upfront pricing, so you know what you'll be up for before we even start.
We can be there fast in an emergency to get your blockage, leak or gutters cleared so that you can get back to your normal routine as soon as possible.
When you put your trust in us to be your plumber in Ultimo you can also rest assured that there is no plumbing job we can't do. We have great ideas for bathroom and kitchen renovations and can turn any space - no matter how big or small - into a great looking and functioning room that will not only suit all your needs for years to come but will also add value to your property.

Hot water is also our thing. We only recommend the most reputable products so that you will have great service for years to come. And that goes for gas repair and installations as well. If we can we'll fix it or replace it with a product that will suit your needs and budget.
We are also the plumber servicing Ultimo who keeps appointments! So you can be sure we will turn up when we say we will. A basic service but one that is so important in today's busy world.
So if you are looking for experience, look no further. We are the plumber Ultimo residents and businesses can truly trust for quality service at the best price. Call us on 0417 220 326 or send your question via email - just fill in and submit the form above and we'll reply as soon as we can.