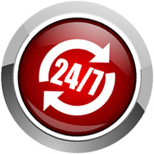 Ontime Plumber
We are your local professionals. As the plumber servicing Vermont South and the extended region, our services include all general plumbing. In addition to this we specialise in taps and toilets and would like to extend our famous customer service to a new client base.
No matter what size your job, big or small, we are here to take the call. From the smallest to the largest of domestic callouts – we do it all. It's all in a day's work.
For a fast response plumber in Vermont South pick up the phone.
We're fully equipped and we won't let you down.
Specialising in taps and toilets, our skill set extends beyond all other plumbers in Vermont South. We install, service and maintain water saving taps and shower heads, find and fix leaks and blockages, service single and dual flush toilet mechanisms, and overhaul mixing taps.
Some of our comprehensive services includes:
• Leaking and dripping taps
• Water saving taps and shower heads
• Mixer taps
• Tap washer replacements
• Tap and toliet repairs
• Cistern repairs and maintenance

You'd be surprised how much you can save on an ongoing basis just by getting the right advice. Ensuring the highest quality work at the most competitive prices around, we confer savings for our customers on an ongoing basis.
Are you sick of your tradie being unreliable and charging for unexpected "discoveries"? Don't get caught out, speak to us and we'll give you the full cost breakdown. So if it's professional, efficient, friendly, reliable service you are looking for from your plumber in Vermont South, there is only one call to make.
To speak to a helpful service professional call 0417 220 326 now.
You can also email through an enquiry using the online form in the panel above.