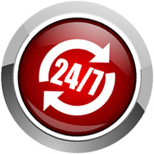 Ontime Plumber
As the plumber for Wantirna South who specialises in taps and toilets, we have been plying our trade for almost three decades. Having established ourselves in the industry, our reputation is the envy of the competition.
Being the local guys, we know all the intricacies of the region including its unique demands and challenges. Don't risk your plumbing on the generic work supplied by the big names. Call the tradesman who tailors the solution according to specific needs.
Your plumber in Wantirna South that covers all the bases:
· General plumbing and maintenance
· Same day service
· Small scale domestic work and industrial jobs
· Fitting and fixing, redesign and water efficiency
· Kitchens, laundries, bathrooms toilets and drains
· The best service at the most competitive prices
Pick up the phone to talk about your requirements. With water efficiency in mind, Matt has the answers to take you far into the future. Making the right call will save you in the short and long term. No other plumber servicing Wantirna South offers so much at such competitive prices.
There is simply no one better when it comes to your taps and toilets. As the plumber in Wantirna South who specialises in this area, Matt is the call to make. From leak repairs to toilet seals, mixer taps and cistern maintenance – the list of tasks is significant. With access to the best range of styles for your bathroom, redesign or customisation is tailored to your specific needs.
Call Matt anytime on 0412 937 035 and have a chat about what he can do for you. Alternatively, to send an email enquiry, simply complete the form in the blue panel above.