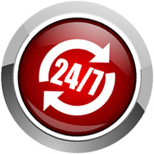 Ontime Plumber
The team at Ontime Plumbing Services has the expertise to be able to offer you the best advice when you need a plumber in the Wentworth Point region.
With our vast experience, we pride ourselves on being the plumber in the Wentworth Point region who will always do an excellent job for a competitive price - while guaranteeing all of our work.
Our fully licensed plumbers provide excellent advice to anyone who needs plumbing services, from dripping taps to hot water repairs and installations.
We are trustworthy and reliable as we want you to keep coming back to for all your plumbing needs.
Our professional manner means we are easy to work with and will listen to your needs and requirements while providing a fair price for a top quality job. And that's priceless!
We offer a wide variety of services including:
• General plumbing and maintenance
• Sewer/drain cleaning and installation
• Backflow certification, repair and replacement
• LPG repairs and installation
• Electric hot water system repairs and maintenance
If you need a plumber in the Wentworth Point area, we can be at your home or workplace in the district at an agreed time - and we won't let you down.
You can be absolutely sure that when you call us, you'll be getting plumbers who will do the best job possible - no matter what the problem!
Live in the Wentworth Point region and need a plumber?
Call us on 0417 220 326 or send an email by filling out the contact form in the blue panel.