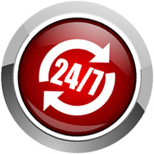 Ontime Plumber
Knowing who to call when looking for a plumber servicing Werrington can be difficult because you need to know the one you choose will be the best.
We strive for absolute customer satisfaction with every job we're called to.
We have been working as a licensed plumber for nine years and we know that to stand apart from the rest we have to go that extra mile with every job we do - no matter the size or scale.
That's why we're available 24/7. We know that when you have an emergency you need a plumber in Werrington in a hurry. Some jobs just can't wait until the next day or after the weekend.
We specialise in commercial maintenance and have the experience to back this up so you can be sure we know what we are doing when called to a commercial site. We also do new homes and will work in well with the other trades to ensure the job will run as smoothly as possible. And we have great ideas for bathroom, kitchen and laundry renovations and can help bring your home, office or workplace into the 21st century. So you'll know it will not only look great but will function a whole lot more efficiently as well - saving money in the long run.

As the plumber for Werrington who really cares, it would be hard to go past us when you want the most professional job possible. It's what we're staking our business on because we know this is what really counts.
When looking for a reliable, trustworthy and affordable plumber in the Werrington area call us on 0417 220 326.

Or send us an email. Just fill in and submit the form on this page and we'll get back to you as soon as possible.