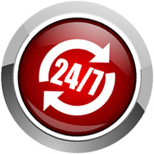 Ontime Plumber
A busy inner city suburb has unique demands that can only be properly addressed by the best in town.
As the most called upon plumber for Wooloongabba and the extended area, we are dedicated to our community and our customers.
For decades we have been at the forefront. Our area has become one of the busiest and most demanding regions to service. As the most trusted Wooloongabba plumber around, we are fully equipped and ready for everything that gets thrown at us. Hospitals, commercial, retail and residential plumbing is what we do better than the rest, and keeping our region running around the clock takes a unique team.
Available around the clock, our team members have been chosen according to reputation and experience. Our business model is based on recommendations, and as such, customer service is an integral part of what we offer. We can do what the others can't, we are the plumber for Wooloongabba and beyond that sets the bar.
Below is an example of some of the jobs we do:
· Domesting, commercial and industial plumbing
· Design, installation and maintenance of new systems
· Appliances, kitchens, bathrooms, guttering and outdoor
· Water efficiency, hot water systems
· Inspections and advice
· Leak detection and flow restoration
· Emergency callouts
Pick up the phone and have a chat to us about the best way forward. We offer all advice obligation free, and as the experts in the field, we can guide you through the options that will suit your unique requirements. We are the Wooloongabba plumber that has designed systems for new establishments that are the most cutting edge and efficient around. Similarly we know our way around renovations. You'd be surprised at what simple alterations can do in the long term.
To speak to a helpful plumber in Wooloongabba, call today on 0417 220 326. You can also send us an email enquiry using the form in the blue panel above and we will get right back to you.