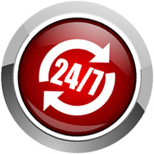 BAS Plumbing and Drainage
Blake owns and operates BAS Plumbing and Drainage and has been a fully qualified and experienced plumber for more than 10 years.
He has a vast knowledge in all aspects of commercial and residential plumbing using the latest equipment and technologies.
BAS Plumbing and Drainage is a family owned and operated business so we really care about customer service.
When you call us, you know you will be getting the best quality plumbing work at a fair price by fully licensed and qualified plumbers who take care with every job they do.
With our 24 hour - 7 days a week emergency service, we can have someone out to help you get any plumbing problem fixed quickly and effectively.
Quality plumber in Blackwall and surrounding suburbs
BAS Plumbing and Drainage offers a full range of residential and commercial plumbing services in Blackwall and surrounding suburbs including:
 
• All general plumbing and maintenance
• Gas fitting
• Hot water services

Here at BAS Plumbing and Drainage we proudly deliver top quality service to all our customers, and our plumbers are totally committed to meeting your expectations no matter how big or small the plumbing job.
With competitive prices and excellent customer service, we provide cost effective and practical solutions to your plumbing problems - every time.
 
BAS Plumbing and Drainage services Blackwall, as well as all areas in and around the Central Coast.
So when you need fast, reliable plumbing services in Blackwall and surounding areas, BAS Plumbing and Drainage is ready to solve any of your plumbing problems. Our experienced plumbers arrive quickly, ready to diagnose and repair your plumber problems at short notice and with reasonable prices.
If you'd like more information about our services and products,
call Blake direct on 0459 925 253 or send an by filling out the form above.