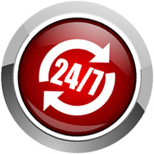 Drainiac Plumbing
Drainiac Plumbing are the plumbers you can rely on to clear blocked drains, stormwater and sewers in Budgewoi and the surrounding suburbs.
Whether you have a blocked drain or a burst pipe, Drainiac Plumbing is the trustworthy plumber in Budgewoi who will get the job done on time - every time - and for a fair price.
 
We guarantee all of our work and pride ourselves on our professional approach. That's how we have built such a strong reputation in and around Budgewoi.
Ben Johns owns and operates Drainiac Plumbing and has been in the plumbing industry for more than 7 years. Ben has extensive knowledge in all aspects of residential and commercial plumbing and is the plumber in Budgewoi who provides top quality workmanship.

Blocked drains in Budgewoi
Drainiac Plumbing uses the latest modern equipment and techniques to clear blocked drains - including a CCTV camera to inspect pipes and drains, as well as a water jetter to clear blocked drains without having to dig up gardens or lawns.
While Ben and his team of plumbers specialise in blocked drains, they also provide a complete range of plumbing services in Budgewoi including:
New Homes
Kitchen & Bathroom renovations
Hot Water Systems
Backflow prevention
Building a new home?
You need the best plumber in Budgewoi! Call Ben at Draniac for all your plumbing requirements - and he can recommend other trades and services too.
Emergency Plumbing Services in Budgewoi
Blocked drain? Burst pipe? Up to your knees in water?
Ring Ben at Drainiac and he will make sure your plumbing problem is fixed quickly and efficiently to prevent more damage. Drainiac are here to help 24 hours a day, 7 days a week - and will always do their best to work with your busy schedule.
So if you need a trustworthy plumber in Budgewoi, call Ben at Drainiac Plumbing on 0434 634 733 or email us by filling out the contact form in the panel above.