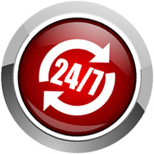 Gibbons Plumbing
For the past six years owner Jason Gibbons has built up a quality plumbing business that can take on jobs of any size or scale.
With a team of over 10 fully licensed plumbers, we can work with housing companies in Bunbury to help create quality homes in the area. We strive for excellence and our professionalism is second to none.
Jason himself has three decades of experience in the industry and knows exactly what needs to happen to ensure a project runs as smoothly as possible.
From the construction industry to the commercial sector, Jason and his team know how important it is to work in with the other trades, always maintaining a flexibility to ensure the best outcome for everyone involved.
When you need gas work undertaken you need to know your plumber in Bunbury is fully accredited to do the job. We have all the qualifications so you can be sure the work will be carried out as professionally and safely as possible.
We can also assist with your hot water requirements and can repair existing systems if possible or recommend a new one that will suit your needs and situation well into the future.
Our professional service begins the minute you contact us. We are polite and listen to your needs so we can make the best judgement. Our workmanship is of the highest standard as we believe the job has to be done right or not at all.
When you call us you can also be sure we are the plumber who knows Bunbury extremely well because we have been living here for years. We know the plumbing system used in the area which helps us make practical decisions that are the most affordable.
Call the reliable plumber for Bunbury on (08) 9721 9094 or M: 0437 057 062.
If you would prefer to send an email just fill out and submit the form above and we'll reply shortly.