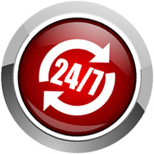 Illawarra Plumbing
Ben, the owner, can be totally relied on to provide a professional result when it comes to any plumbing job - large or small, residential or commercial.
As an experienced plumber in the Illawarra, with 10 years under his belt, Ben always strives to be there on time and prides himself on doing a top quality job so you'll keep coming back to him for all your plumbing need in years to come.
You will also find that he has competitive prices with no hidden extras.
Whether you need a plumber in the Illawarra to install a new hot water system, fix a blocked drain or install a new bathroom or kitchen, you can be sure Ben will get the job done quickly and professionally.
He specialises in clearing drain blockages and has the right equipment for the job.
Including:
CCTV: a closed circuit television camera is vital when it comes to finding the problem. It has a small camera on the end of a long probe that is inserted into the drain. The camera sends vision back to an above ground screen so everyone can see what the problem is and from there we can recommend the most practical and long term solution.
Jetter: this is what we will bring out to budge whatever is causing the problem. It has an extremely strong stream of water that will also clean the pipe to help prevent a build up of grime and more problems in the not too distant future.
Ben also understands the absolute necessity to have the plumbing in proper working order which is why he offers pensioner discounts.
So if you need a quality plumber in the Illawarra who really cares about providing the best service possible call 0408 310 964 or send an email by filling out the form in the blue panel.