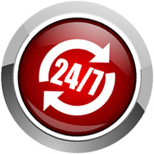 Laser Plumbing
Simon and his team are ready to take care of any and all tasks requiring a plumber, no matter how remedial or monumental.
Drawing from his one and a half decades as a plumber, Simon Clarke has assembled a team that is ready to attend emergency jobs, 24 hours a day, 7 days a week! In operation for more than 6 years, Simon knows Inverell and surrounding regions.
Simon uses CCTV and is the only tradie in Inverell with a Jetter. What does that mean for you? It means Simon and his team are the best choice when it comes to blockages, no matter how severe. Simon's team is fully trained and able to clear your blocked pipes and drains fast. This is great news for you, the quicker the job, the less it costs!
In addition to all domestic tasks in the Inverell area requiring a plumber, we are ready to do thorough pre-purchase inspections ensuring that you have ticked all the boxes before making that commitment. Simon and his team are also fully equipped for commercial work.
No matter what the task:
• Water efficiency
• Blockages
• Leaks
• Pipe laying and maintenance
• Reno's
• Domestic or Commercial
• Or just about any job requiring a plumber
Simon and his team are ready and fully equipped as your first choice plumber in Inverell.
Make sure you choose the most professional, efficient and flexible plumber available – and for this, there is only one choice, Simon Clarke.
If reliability and professionalism is what you're after, call Simon on 0424 531 327 or Angela on 0427 215 706 or email us by filling out the form above.