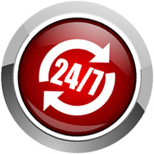 All Plumbing Solutions
We know this is really important because in today's busy world, no-one has time to stuff around getting a bad job redone. All this does is cost you valuable time and money.
That's why we do it right the first time.
And we can do any domestic or commercial plumbing job - from finding out where that annoying leak is coming from to large scale work at industrial sites.
When looking for that quality plumber in Mayfield - we won't disappoint. We can be on site fast to determine what needs to be done and then fix the problem to the highest standard.
This equates to peace of mind for you. When you know the job is in the experts hands it means you can get on with what's important to you.
A top plumber in Mayfield should really understand that the customer comes first. Knowing this is to understand that it's important to be a good listener so that poor assumptions aren't made. This can lead to unnecessary work which of course results in unnecessary cost to you.
If you are considering a home renovation we can help you come up with bathroom, kitchen and laundry designs that will not only look great but will also be efficient work spaces and give you years of pleasure.
What about blockages? Ever had one? If you have you'll know how they can bring the whole household to a grinding halt. The plumber in Mayfield you choose should be able to get to your place fast and fix the problem so that you can quickly get back to your busy life.
Want to speak with a professional plumber in Mayfield?
Give us a call on 0401 004 717.
Or send us an email. Fill out the form in the above blue panel and we'll get back to you as soon as we can.