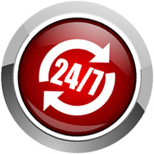 Cudgegong Plumbing
Trustworthiness?
Reliability?
Honesty?
Professionalism?
Reasonable prices?
If the answer is yes to all of these then you can't go past Cudgegong Plumbing - the choice plumber in Mudgee.
Cudgegong Plumbing has been operating since 1989 and is owned and operated by Lee Taylor, a fully qualified and licenced plumber with extensive experience in all aspects of plumbing. We employ four professional licensed plumbers and two qualified apprentices who can be at your home or office any time of the day or night seven days a week.
We cover all aspects of plumbing - no matter what size the job - including general maintenance, hot water and drainage.
So if your hot water system breaks down and you need a plumber in Mudgee fast, we can be there quickly to get you back with hot water ASAP. We can also advise you about all the hot water options available and help you decide on the best solution for you and your budget.
We know that when it comes to finding a plumber in Mudgee and the surrounding area, experience is critical. A plumber in Mudgee with experience will be able to guide you towards making the best decision for your situation - and that's invaluable!
Our promise to you is simple. We will provide a proper solution at a sensible price and do a great job.
The last thing you need is a bad job that will cost you time and money down the track - we understand the job has to be done right the first time so you will keep coming back to us for all your plumbing requirements.
For more information or to speak with a professional plumber in Mudgee call 6372 1543 or send an email by filling out the form in the blue panel.