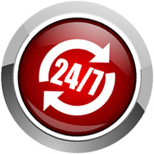 Andy Obrien Plumbing
24 hour plumbing service is just a phone call away!
Andy O'Brien Plumbing is the plumber in Nelson Bay who is able to take your call at any time of the day – because emergency plumbing really can't wait.
We are a father and son team who've been running the family business for over 17 years.
Between us we boast over four decades of industry experience, and as such, are the right choice of plumber around Nelson Bay. Being a family business, we have the personal touch when it comes to domestic jobs. We understand how intrusive it can be having work done in your home so we'll do the job as professionally and efficiently as anyone in the business.
Larger scale commercial and industrial plumbing is also in our repertoire. Andy O'Brien Plumbing is the plumber in Nelson Bay that understands the area and its requirements. We have an excavator and tippers so you don't need to get more guys in – this makes things faster and more cost effective.
As the all-hours emergency plumber in Nelson Bay and the surrounding region, we can fix leaks and blockages in no time flat. Utilising a CCTV unit for the fastest blockage location, in combination with an Electric Eel or Jetter to get rid of the problem, the choice is never easier. That's not all, we are 1st choice for all general plumbing maintenance, septic tanks, hot water, renovations and roofing.
But how do you really know if we are the right choice plumber in Nelson Bay? Proof comes from the untarnished reputation based on the longest list of customer endorsements. Ask around, we are the best guys in town, and really take pride in our service and workmanship.
Don't hesitate, any hour of the day, all emergency work right through to the big jobs – the plumber Nelson Bay endorses.
Call Andy O'Brien on 02 4982 6530 or 0419 478 179 any time, or send an email by filling out the form in the blue panel above.