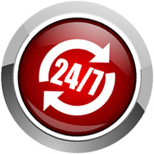 Andy Obrien Plumbing
Our family business has been in operation for nearly two decades and in that time we have built our reputation as the all hours, go-to-plumber in Port Stephens.
The two of us combined means we can offer a service that not many others can, especially as quickly as we can. We are the plumber in Port Stephens who will take your call 24 hours a day and be out to fix the problem no matter what the hour!

In addition to the stuff that most plumbers do, we are the plumber in Port Stephens who has the capacity to take on a range of other jobs too. On top of all general plumbing and maintenance, we can do septic tanks, hot water and even roofing. We are willing to help you out with renovations, big or small.
Blocked drains can be a real problem without the right tools. We use a CCTV unit to find the blockage, and either a Jetter or an Electric Eel, depending on the problem. Having the choice is important – different jobs require unique tools.

Knowing the area means we understand that a plumber in Port Stephens has to be a little more than a plumber. There can be some big jobs that need big equipment. We have at our disposal tippers and an excavator, so don't need to outsource. This saves you money and time.

So if the following things are important to you:
· Experience
· Professionalism
· The right tools
· 24 hour availability
· Local knowledge
· Enthusiasm
· Water tight reputation
· The right price

Then there is only one call to make if you want the plumber in Port Stephens with the right list of attributes.
Call Andy O'Brien Plumbing on 02 4982 6530 or 0419 478 179 - all hours - or send us an email by filling out the above form.