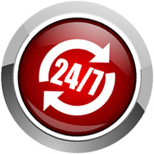 Get in 2 it Plumbing
Owner Matt Martin is the enthusiastic plumber Queanbeyan residents can turn to 24 hours a day, seven days a week.
And the difference between us and the rest?
We promise to beat any written quote!
It can't get fairer than that!
Not only do we have competitive prices, but our tradesmanship is of the highest standard, so you know the work will be done right the first time. That's just good business sense and keeps our customers coming back for all their plumbing needs.
Apart from all general maintenance plumbing, if you need a plumber in Queanbeyan to repair or replace your hot water unit, fix leaking taps and toilets, clear blocked sewers and pipes, install gas cooktops, gas heating and ducted heating or to help with renovations, we are the ones to trust.
We'll get to your home or workplace fast, work out the best fix and give you a realistic quote. You can't go wrong with us!
We also have an Electric Eel which makes clearing blocked drains and pipes a cinch!
If you are looking for a plumber in Queanbeyan or the nearby area, talk to people who've used us.

We know they will be able to testify to our professional approach to every job we do. No matter what the plumbing requirement, we can give you the best advice so that you make the right choices when it comes to any task that needs a quality plumber.
We just Get in 2 it and get the job done - no mucking about or wasting your time and ours. Who needs that?
And we'll make sure the worksite is left spotless so you aren't spending your valuable time cleaning up after we've left.
We know that great customer service is vital to the success of any small business so we work hard at making sure you are always pleased with the job we do and the way we treat you.
Why not give us a call if you need a top plumber in Queanbeyan on
0422 050 553 or you can send us an enquiry by filling out the form above in the panel and we'll get back to you ASAP.