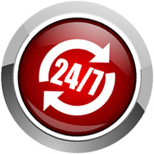 Anslow Plumbing
When it comes to renovating, it's critical you get sound advice before you start so that you get it right.
Jack and his team draw on 30 years of experience when approaching any plumbing job and that's especially important when it comes to renovation work.
We are the plumber in The Shire who can help you from start to finish. We know all the latest products that can transform your tired kitchen or bathroom into a pleasurable place to be. And we know how to turn the space into a better functioning and modern room that will serve you well for years to come and also add value to your property.
Drainage problems and blocked drains are also our speciality. We can locate the blockage and clear the pipe using the latest gear so that your home or workplace is back functioning properly in no time.
As the plumber in The Shire who really cares about customer satisfaction, we want to ensure that you will be extremely happy with the quality of work we do every time. This approach is the reason we have been operating successfully for three decades with a high rate of repeat business.
Problems with the gas? Need a gas fitter? We are the plumber in The Shire who can help with any gas installation and repair work including cook tops, heaters and hot water units.
The other important factor to consider is price. You can trust that our prices are fair and competitive because we believe in an honest fee for an honest day's work.
For the quality and professional plumber in The Shire call us on 0413 544 244 or fill out the contact form above and we'll get back to you shortly.