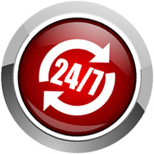 Wetherill Park Plumbing
Daniel has been running his successful business for the past 12 years and brings his 30 years experience in the industry to every job he does.
So for you that means you can rely on us to do the best job possible. No second guessing or stuffing around trying to sort out the problem. We arrive on time, give an accurate diagnosis and get the job done efficiently. The end result is that you are happy with us and the job we do and you won't cop a bill that is excessive for the work. We do a great job for a fair price and that's why we are still in business after all these years.

We are the plumber for Wetherill Park who has the expertise to handle all of your backflow problems. We have backflow prevention accreditation so can install the devices that will reduce the risk of contamination from a property flowing back to the water supply. It's important these devices are well maintained and we can come up with a maintenance plan following the installation.
For all maintenance plumbing jobs at your home or workplace we are the plumber servicing Wetherill Park who can get the job done with minimum of fuss. No matter how big or small the job, we do it as best as possible so you won't have to call us back to fix things.
What else do you need in a plumber servicing Wetherill Park?
Someone who is easy to communicate with?
Someone who gets in and does the job efficiently and cleans up before they leave?
Someone who is professional?
We tick all the boxes and plenty more!
To contact the experienced plumber servicing Wetherill Park phone Daniel on 02 9607 5007 or send us an email by completing and submitting the form above and we'll reply shortly.