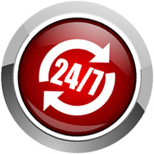 Anthony Corradini Plumbing
Anthony Corradini Plumbing is the plumber you can turn to for any plumbing job.
 
Tony has been in business as a licensed plumber in and around Wollongong for over 30 years and understands what his customers expect:
 
• A fair price for a job well done
• The best solutions for any job - no matter how big or small
• A plumber who leaves the work site as clean as they found it
• A plumber who turns up when they say they will
 
Tony is committed to providing his customers in the Wollongong region with the best service possible. He can be absolutely trusted to find the right solution for any plumbing requirement - and that will not only save you time, but also money.

Tony provides a 24 hour - 7 day a week emergency service, so if you have a burst water pipe, a blocked drain or your hot water system breaks down, Tony will make sure your problems are fixed fast - and efficiently.

So if you live in Wollongong and are thinking of renovating a bathroom or kitchen, or you need some emergency plumbing work done, call Anthony Corradini Plumbing to help you make the decision that is not only the best one for you but also the most cost effective.
 
Tony can also help with Hot Water Systems, blocked drains and backflow prevention.
 
Anthony Corradini Plumbing also offers environmentally friendly plumbing solutions to residential and commercial customers and is a 'Green Plumber', certified through the Master Plumbers Association of NSW.
 
So if you need a Wollongong plumber or just want to discuss your plumbing options, call Tony direct on 0412 722 330 or send an email by filling out the above form.