Evolve Pump Covers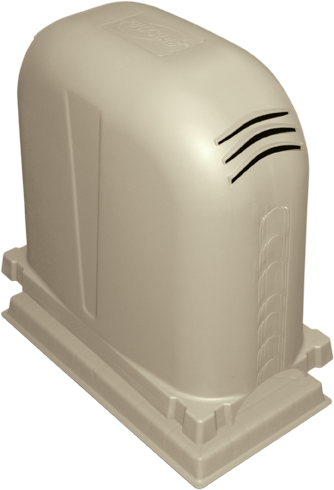 Polyslab Pump Covers are a strong, durable and long lasting pump cover available in 15 colours to suit any environment.
The pump covers are UV stabilised and protect pumps from the harshest of Australian conditions, including sun, rain, corrosion and over heating.
They are made from recycled materials and offer excellent value.
Polyslab Pump Covers have cooling vents, easy 'cut and snap' pipe entry points and multiple footing points. A Polyslab Base is included at no extra cost and raises the pump 50mm above surrounding ground, providing even more protection.
The pump covers are suited to both domestic and commercial applications and provide the best value in the market.
For more information:
Website: www.evolvecomposites.com.au
Got some plumbing news or information?
If you have plumbing news, information or articles to share, send us a submission by clicking here.