Rehau Underfloor Heating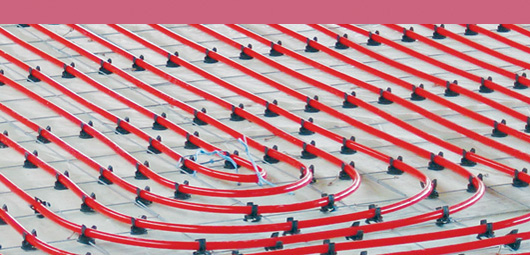 Underfloor Heating is becoming more and more popular in Australia and is a favoured choice for plumbers and other industry professionals.
Underfloor heating is practical, cost effective and flexible and is fast establishing a reputation as the preferred heating solution.
Whether its a new build or a renovation, Rehau offers simple installation for plumbers and installers and suits most floor cover types, including polished concrete, timber floors, carpet, tiles and more.
You can choose your own energy source, whether its gas, solar or a heat pump, the Rehau Hydronic Under floor heating system is compatible.
For more information:
Website: www.rehau.co.uk
Got some plumbing news or information?
If you have plumbing news, information or articles to share, send us a submission by clicking here.