Fire Service Repairs Melbourne
Call us today on 0418 547 515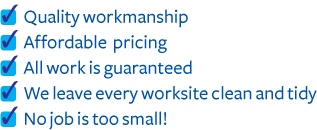 For top quality fire service repairs in Melbourne, Scott Bell Plumbing won't disappoint.
With over 20 years of experience in the industry, Scott knows what he's talking about when it comes to fire service repairs in Melbourne.
And when you are talking about fires, there's no option of going for second best. You have to choose the right person for the job to ensure that you won't be let down in an emergency.

You can be totally confident that every job we take on will be of the highest standard and meet all health, safety and industry regulations.
We can install sprinkler systems and then provide the fire service repairs in and around Melbourne for these life saving set ups. We also maintain and repair domestic hydrant water storage tanks and pumps.
So experienced are we that one of our projects was the Qantas Maintenance Fire Service Upgrade.
As we'll as fire service repairs in Melbourne we also do residential, industrial and commercial plumbing. We have three excavators so if we need to dig deep to locate a problematic pipe we can do so easily and get the job done as quickly as possible.
Detecting leakages is also something we are well equipped to do and we can sort the problem out fast before it causes further damage and cost.
We operate a 24 hour a day emergency service so when you need us in a hurry one of our fully licensed tradesmen can be at your home or business fast to get you out of trouble.
If you'd like to know more about our fire service repairs in Melbourne, or if you have any plumbing enquiry, phone Scott on 0418 547 515. Or send us an email enquiry by completing the form on this page and hitting 'submit'. We'll get back to you as soon as possible.