Hot Water Fairfield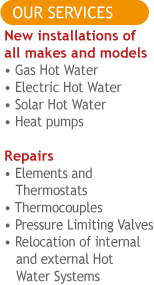 Call us today on 1800 683 908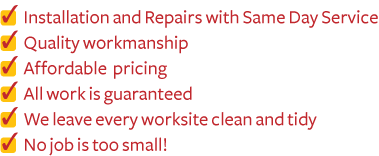 Fast hot water service in Fairfield is guaranteed when you give us a call.
That's because we have been working with hot water in the Fairfield district for a quarter of a century and have the depth of knowledge that's imperative when doing this type of work.
The many options now available can make the whole process of choosing a new system quite daunting. Do you stick with electric or gas or move to solar?
We keep up with all the top brands that we know are reliable and won't let you down when you need hot water in Fairfield. And let's face it. It's pretty hard to go about your day without it.
One of the first things you'll notice about us is our professionalism. From the time you call until the completion of the job we maintain the highest professional standards. We arrive on time and because of our experience we are able to make the best analysis for each individual job we do.
If possible we will repair your existing hot water system in Fairfield and surrounding area and if not we will have you back with a workable system as soon as we can.
These days nobody has time to spare so when the hot water goes at your Fairfield home or business you really need to make sure that the team you call in to do the job really knows the industry. We specialise in this type of work which is why it makes good sense to call us. We won't muck you around. We'll get in and get the work done and have you back under a hot shower in no time - and for a fair and competitive price.
Give us a call to see how we can help. You can reach us on 1800 683 908
or via email using the form above.