Hot Water Hawkesbury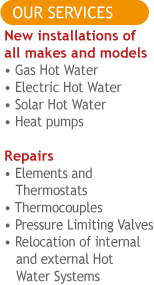 Call us today on 1800 683 908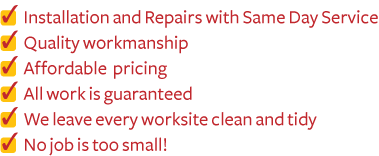 If you need a reliable and experienced hot water business in the Hawkesbury district, then call our professional team of technicians.

We provide a complete range of options to suit your specific requirements and always deliver competitive pricing and the very best service to customers who need hot water in the Hawkesbury district.

Whether your hot water system has broken down and needs repair or replacement, or you want to upgrade to a more energy efficient hot water system, our team will provide the right solution - quickly and efficiently.

We are family run business and have been in the industry for more than 30 years now. We have the experience and technical know how to provide you with the best advice when choosing a new or replacement system.

Service and repairs - Hawkesbury
Our team understands that it's never a good time for a hot water service to break down! So they pride themselves on addressing the problem quickly - even if it means a temporary fix while waiting for replacement parts or a new system.

New systems
There has been much product development in the hot water industry in the past few years, mainly to improve efficiency and reduce energy usage. We only use the most reliable and reputable companies when it comes to supplying and installing a variety of hot water systems in the Hawkesbury district - including:
• Electric
• Gas
• Solar
• Heat Pump

About us
As the number one choice in the Hawkesbury district, we have developed a strong reputation for providing the best advice when it comes to choosing a hot water system. Most of our business comes from word of mouth from satisfied customers, which is a testament to the quality of the hot water services we provide. We can help any residential or commercial customer needing hot water in and around the Hawkesbury district.
Call us today for advice or more information on 1800 683 908 or send an email by filling out the form in the yellow panel.