Hot Water Hornsby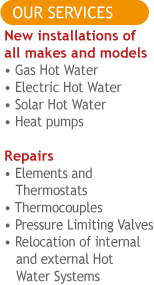 Call us today on 1800 683 908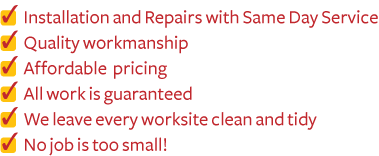 Need hot water in Hornsby in a hurry? We can help!
For a quarter of a century we have been repairing and installing hot water systems in Hornsby and the surrounding area so we know what we are talking about.
If possible we will repair the system and get you back under the shower as soon as possible.
If you require a new system, we're the ones with the information you're after.

With the ever increasing need to keep household bills as low as possible it's a good idea to think carefully about the type of hot water you want and need for your Hornsby property.
Which one will provide instant water at the right temperature?
Will solar suit?
Which will be the most cost effective in the long run?
We keep up-to-date about the latest systems so we can discuss the details with you, enabling you to make the best decision for you and your family or workplace.
So what are the hot water options if you live in Hornsby?
Electric
Generally these are cheaper to install but more expensive to run.

Gas
Are energy efficient but only suitable if you are connected to gas.

Solar
The most energy efficient so the cheapest to run however they can be expensive to install and won't suit shady homes or businesses.
We keep up with all local council and government regulations so you can be confident all the work will be carried out right and to the highest Australian standards.
And we do all general plumbing and maintenance work so can be your go-to plumber for anything from repairing that leaking shower to creating a new bathroom or kitchen that function as well as possible and as economically as possible.
When you need hot water in Hornsby fast call us on 1800 683 908 or use the contact form above and we'll reply as soon as possible.