Hot Water Kiama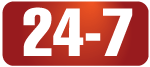 • Electric
• Gas
• Solar
• Heat pumps
• Repairs
• Servicing

Call us today on 0439 505 875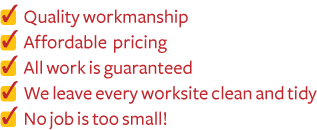 Ever had one of those mornings when you go to jump in the shower on a cold winter's morning and the water is cold?
If you have then you'll know what a bad mood it can put you in.
That's why we offer round the clock service so we can get you back with piping hot water in Kiama and the surrounding region as soon as possible.
Providing hot water to domestic and commercial customers is our speciality.
We know all the options available so can help you understand each product and then make a sound decision you won't later regret.
This helps to ensure that you won't be wasting your valuable time and money on a hot water system that just doesn't fit the bill.
Having reliable hot water in Kiama is critical - especially in the winter months. So when your hot water system does break down, we will first look at whether it can be fixed before recommending a replacement system.
So what are the options when you need to have piping hot water in Kiama now?
Solar
This option will help reduce your energy use and bring your carbon emissions down. However it can be expensive in the short term and will not suit everyone.
Electric
The most expensive option in the long run but will keep you in continuous hot water.
Gas
These come in a range of capacities to suit any sized home or business and produce much less CO2 than electricity to heat your water. However it's not available everywhere.
When choosing a hot water system don't be confused, just call us - we know hot water in Kiama better than most and our knowledge is invaluable.

So for reliable hot water in Kiama, give us a call on 0400 959 109 or you can send us an email by filling out the form above.