Hot Water Mt Druitt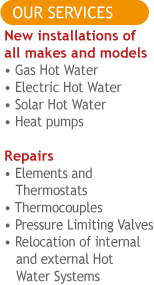 Call us today on 1800 683 908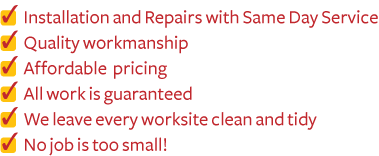 Your Hot Water experts in Mt Druitt!

Our professional technicians supply, repair, service and install gas, electric and solar hot water systems in Mt Druitt and the surrounding suburbs.
We boast a team of experts who:
• Arrive on time for repairs and installations
• Give professional advice and quotations
• Offer the best prices on new hot water systems
• Are friendly, professional and leave the site clean and tidy
We are a family owned business that has been operating for over 24 years, repairing and installing thousands of systems to Mt Druitt homes.
We provide honest and professional advice when it comes to choosing a new system, and we make sure you won't be without hot water for a minute longer than necessary.
We will arrange a time suitable for one of our qualified and friendly technicians to rectify your hot water breakdown quickly and efficiently. That means you will have hot water back at your place ASAP.
New hot water systems in Mt Druitt
There are numerous options available.
We can help you make the right choice and we only install the most reputable brands.
The hot water systems we service and install around Mt Druitt include:
Electric
Gas
Solar
Heat

Repairs and maintenance
Does your hot water system need repairing? Live in Mt Druitt?
Call us for fast and effective service and repairs. Whenever practical, we will repair rather than replace your hot water system. We provide professional service with quality parts for all types of hot water repairs in the Mt Druitt area, no matter what the system or brand.
Being without hot water can be a pain, so we make sure we get to you quickly - and get you back with piping hot water as soon as possible.

If you would like more information or a quote and you live or work in Mt Druitt,
call us today on 1800 683 908 or send an email by filling out the form in the yellow panel.