Hot Water Newcastle

• Electric
• Gas
• Solar
• Heat pumps
• Repairs
• Servicing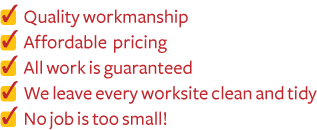 Need hot water in Newcastle and need it FAST?
Then call Jay to help with any hot water system repairs or replacement around the Newcastle district.
Our professional technicians have built a solid reputation for providing top quality hot water service in Newcastle. We know what hot water systems are on the market and can help you decide which one will best suit your needs and hip pocket.
We can also fix your exisiting hot water system if at all possible which will save you time and money. We pride ourselves on years of top quality hot water service in Newcastle so you can trust that we'll offer you the best possible advice and solutions no matter what your hot water needs.
Because there numerous hot water products on the market, below is a description of each to help you decide which hot water system would best suit you if you find yourself without hot water in the Newcastle area.
Gas Systems
Jay and his expert team can supply and install a variety of gas hot water systems and gas hot water tanks.
We source our systems from the most reputable manufacturers so you can be sure you'll be getting a yop quality product.
Gas hot water heaters are very efficient and include both gas instantaneous and storage tank systems.
Solar Systems
This is a great otpion as it will save you money over time and is excellent for the environment.
Heating water can account for about 30 percent of you home's energy bill. While the initial cost of installing solar is more than electric or gas hot water systems, solar will greatly reduce your power bills and your green house gas emissions in the long term. So it's win win all round.
There are also Government rebates and incentives which can reduce the unit and installation costs.
Electric Systems
Electric systems are the best choice where gas and solar power are not suitable. We supply and install a wide range of electric water heaters and electric hot water tanks and will go through the options with you to help you decide on the brand that will best suit your needs.

Heat Pump Systems
In many cases Heat Pump Hot Water Systems are the most energy efficient way to provide hot water.
They use about one third of the energy of a standard electric system and can be made even more efficient by using a solar preheater.
Repairs and maintenance
Because not all hot water systems that break down need replacing, we also provide a repair and maintenance service. When a hot water system breaks down, we will always try to repair it first. It could be as simple as a gas problem, electrical fault or leaking valve. Fixing a busted hot water system is better for the environment and better for your wallet!
If you need more information about any of our hot water services, call Jay on 0401 004 717 or send an email by filling out the form in the yellow panel.