Hot Water Parramatta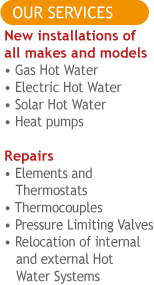 Call us today on 1800 683 908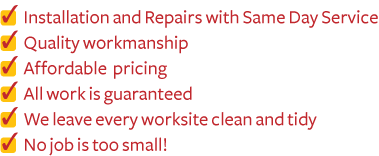 Rapid Hot Water - the experts in Parramatta City.
Our decades in the hot water business in Parramatta means we have the necessary knowledge of the industry to ensure you get the best advice possible.
We supply and install all major brand hot water heaters around Parramatta as well as repair and service these systems.
So what are the options?
Electric
These systems heat water at any time but are the expensive option because of the amount of energy they chew up. You can get an off-peak tank however the day-rate tariff is high.
Gas
While this option produces less carbon dioxide to heat water than electricity, it's not available to all households and businesses. So if you don't have the gas connected this may be out of the question.
Solar
This is by far the most cost effective option over the long term but again it doesn't suit everyone. If you live in a very shady area you won't get enough sun to heat the water you need. And the initial cost can be very expensive. However they are great for the environment and eventually will save you money as energy from the sun is free.
Heatpump
These pump hot water from one place to another, drawing energy from the surrounding air and converting it to heat, similar to an air conditioner or refrigerator. They tend to work best in warmer areas.
With the heating of water contributing to about a quarter of household bills it is well worth putting plenty of thought into how you want to go about it. We can talk through the above options with you so you can choose the best hot water system for your home or office in Parramatta or surrounding area.
We also repair and service all major brand hot water heaters and our vehicles are stocked with all spare parts to enable us to repair your hot water heater in one single visit.
When you want to be sure you are getting the best hot water advice in Parramatta give us a call on
1800 683 908. To send us an email you can use the form on this page and we will get back to you shortly.