Hot Water Ryde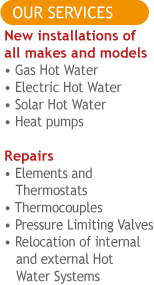 Call us today on 1800 683 908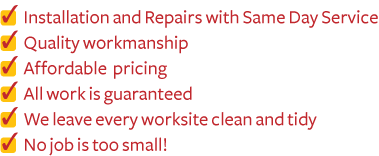 Providing hot water to Ryde residents for 25 years!
When looking to change your hot water system in the Ryde area, we're the ones to talk to for the latest information and advice.
From solar, to electric to gas, there are so many options to consider and it can get confusing. We'll cut through all that for you, allowing you to make an informed decision.
Plus you may be eligible for a benefit depending on what you choose. We keep up with all government policy and requirements and guarantee a job second to none.
When you need hot water in Ryde, fast we live up to our name. We'll firstly check to see if your old system can be repaired. If not, the next step is choosing a replacement. Do you want electric, gas or solar?
Electric water heaters:
• Heat water at any time of the day or night.
• The most expensive option.
Gas:
• Better for the environment.
• Not available everywhere.
Solar:
• The best option for the environment.
• Initially expensive - however in the long run will save you money.
We can discuss all your hot water requirements for your Ryde property so it is well worth talking to us before you make a decision.
You can also be confident that all our work is 100% guaranteed and that we only source systems from reputable companies.
We also do general plumbing work so if you need a leaky shower fixed, or want some great ideas for renovating your older style bathroom, laundry or kitchen, we can help. We keep up with the latest products and will keep in mind energy and water saving measures.
For the latest advice on hot water for your Ryde home or workplace give us a call on 1800 683 908.
To send an email use the above form. We'll get back in touch shortly.