Hot Water Windsor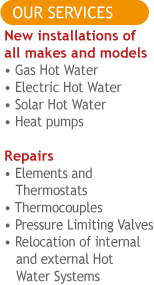 Call us today on 1800 683 908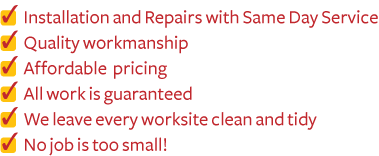 The leading supplier of solar, electric and gas hot water systems in Windsor and the surrounding area.
We are a family owned and operated business and has been providing Windsor with piping hot water for more than 30 years now.
We have built our reputation in Windsor on years of quality service and we always provide the right solution to your hot water needs.
With new technologies and government regulations and rebates, there are numerous options to choose from. If you need a new hot water system and live in Windsor, following are the different types available to you.
Solar
Hot water accounts for approximately 30 percent of a typical Windsor household's energy use. Solar systems can greatly reduce your power bills as well as your greenhouse gas emissions.
The initial cost of installing a solar system is greater than gas or electric, but the energy savings will compensate for this over time. There are also government rebates available to Windsor residents which can reduce the cost of the installation of the system.
Heat Pump
Heat Pump Systems are very energy efficient and in many instances are the best way to provide you with hot water.
Heat pump systems use about one third of the energy compared to electric systems and can be made more efficient when a solar preheater is used.
Gas
Our expert technicians supply a variety of gas hot water systems and tanks in Windsor. Gas hot water heaters are very efficient and economical. We supply both gas instantaneous systems and gas storage tank systems.
Electric
We also supplies a broad range of electric water systems.
We supply electric hot water systems in and around Windsor from only the best and most trusted manufacturers, so you can be assured that we supply products to truly fit your needs.
Hot water repairs and maintenance
Has you hot water system broken down?
Our team repairs and maintains all hot water systems in and around Windsor. Whether it's just a gas problem, leaking valve or electrical fault, we will repair your system instead of replacing it - which is not only good for the environment, but it will save you money!
For more information about any of our hot water services in Windsor, call us on 1800 683 908 or send an email by filling out the form in the yellow panel.