Leak Detection Melbourne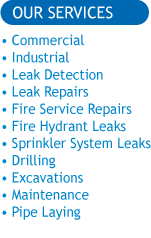 Call us today on 0418 547 515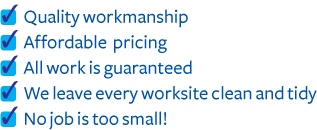 The leak detection experts in Melbourne who strive for 100% satisfaction every time!
Scott Bell has been plumbing in Melbourne for over 20 years and prides himself on his friendly, professional and reliable service.
While we do all residential, commercial and industrial work, we specialise in leak detection around Melbourne. So the minute you suspect you have a problem it's a good idea to get in touch with us. If you leave water leaking it can cause damage to property and lead to very expensive water bills. We have the equipment that enables us to find the source of the problem. Not all plumbing businesses have this. We can quickly locate where the leak is coming from and then fix it. If we have to dig into the ground to repair or replace a pipe we also have the gear to do that - including a 13 tonne excavator and 20 tonne excavator.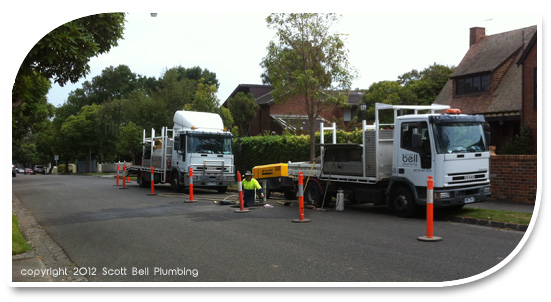 Our leak detection service in Melbourne is second to none. When you call us you can be sure that we can be there in an emergency at any time of the day or night. We have a team of fully licensed tradesmen we can turn to around the clock who have experience dealing with leak detection in Melbourne.
Of course we do all things plumbing and can handle a wide variety of medium to heavy industrial work. Our customers include the Clifton Hill Underground Basement, Parkville Hospital Fire Service Upgrade, Qantas Maintenance Fire Service Upgrade and the South Melbourne Tram Depot.
And you can trust that our prices are fair and upfront!

When you want a great job, don't muck around with the others. For the best leak detection services in Melbourne
give Scott a call on 0418 547 515. Or you can submit the form above and we'll get back to you shortly.