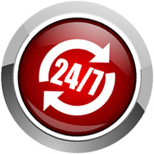 Purified Plumbing
After a quality plumber in Annangrove?
Call Ben from Purified Plumbing.
Whether you have commercial or residential plumbing requirements, we can help.
Need an annoying drip or leak sorted out? We can be there fast to get the plumbing at your home or workplace back operating as it should. Problems like these waste a lot of water and so lead to higher utility bills. Getting onto the problem fast will prevent the problem getting worse and costing more to fix. That's why it's a good idea to get onto things before they become a bigger headache.
The plumber you choose for your Annangrove property should have the skills and experience to undertake any job in the best way possible. We know what to do and always aim to provide long term solutions and not short term fixes.
It is critical that the plumbing works at all times which is why we also offer a 24 hour a day seven day a week service. You can't do without a working toilet or without hot water and we can be there as soon as possible to get things sorted so you can get back to your usual routine.
When you call a plumber to your Annangrove home or workplace you can trust that we will always do a quality job for a fair price. That's what we expect when we call in a tradesman and is what everyone should be able to count on.
Ask us about our bathroom and kitchen renovation ideas. Because we know the latest plumbing supply products around we can help you come up with a new look that won't cost the earth.
Let us be your plumber in Annangrove.
Call us on 0422 305 791 or by using the above form to send an email.